Asai Forging Co., Ltd.
ASAI FORGING Co., Ltd. manufactures a wide variety of small quantity productions as well as forge complex irregular parts mainly for important safety parts such as automobiles and construction machinery. It responds to a wide range of materials including iron, tool steel, aluminum, and stainless steel. It also carries out from hammer type forging, heat treatment, and machining to painting, consistently.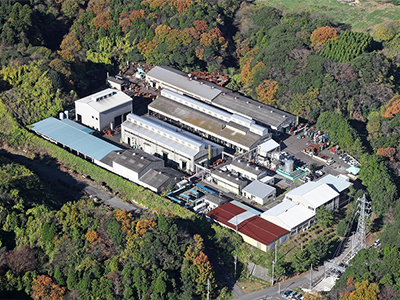 Company information
Company name

ASAI FORGING CO., LTD.
Head Office Factory

500 Machida, Inashiki-shi, Ibaraki Prefecture 300-0615
TEL: 0299-79-2387 
FAX: 0299-79-2361
Capital

46 million yen
Personnel

71 employees
Annual sales amount

2.2 billion yen (FY 2019)
Main business partners

Caterpillar Japan LLC TONAN DROP FORGING Co,.Ltd. Morooka Co,.Ltd. Nakamura Jico Co,.Ltd. Mitsubishi Heavy Industries,Ltd.
Equipment

0.5 - 6 ton air drop hammer, various presses, machining center, and others
ISO acquisition status

ISO 9001 / ISO 14001